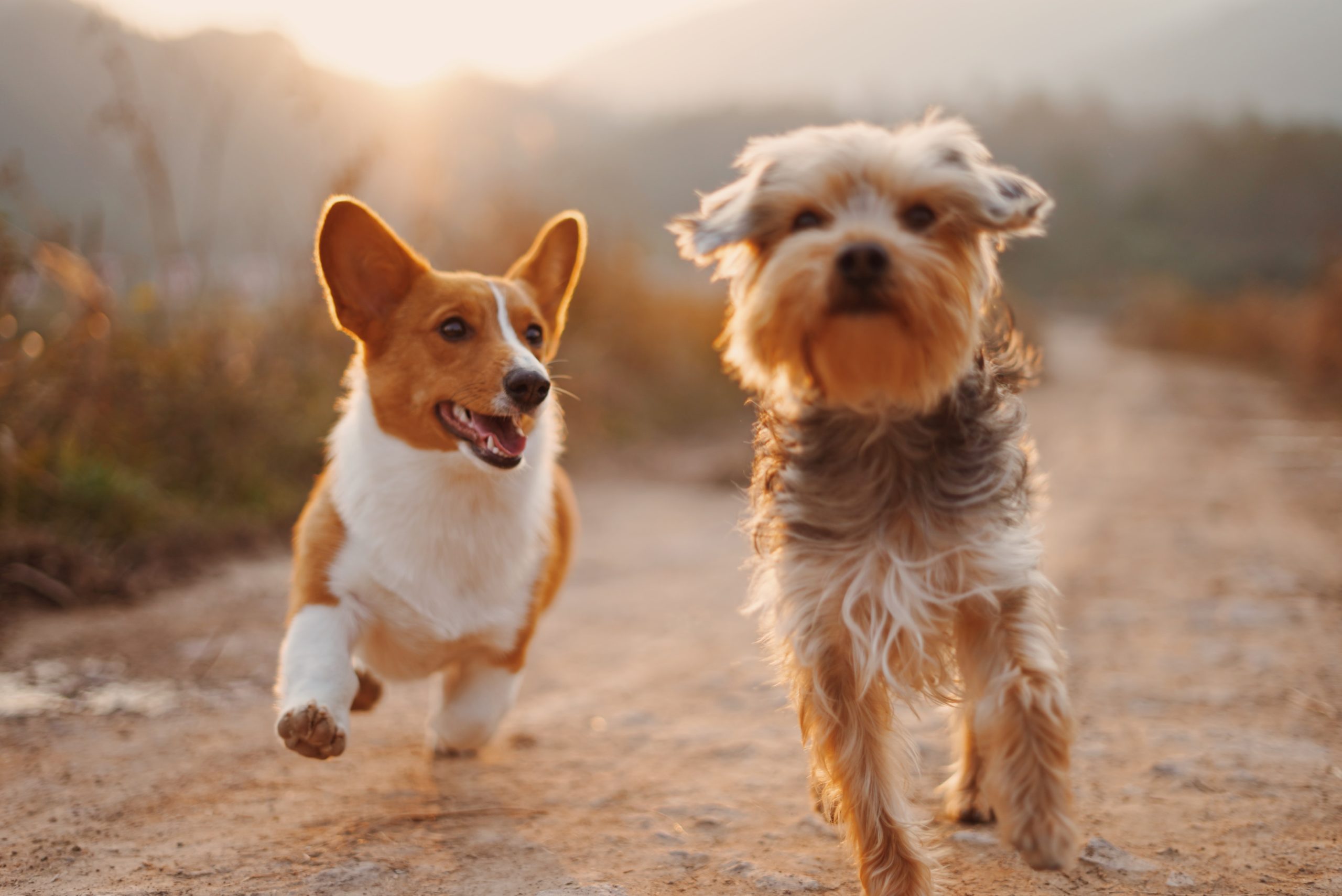 PET-CHELLA
A month long line-up of community events
at North Central Animal Shelter this April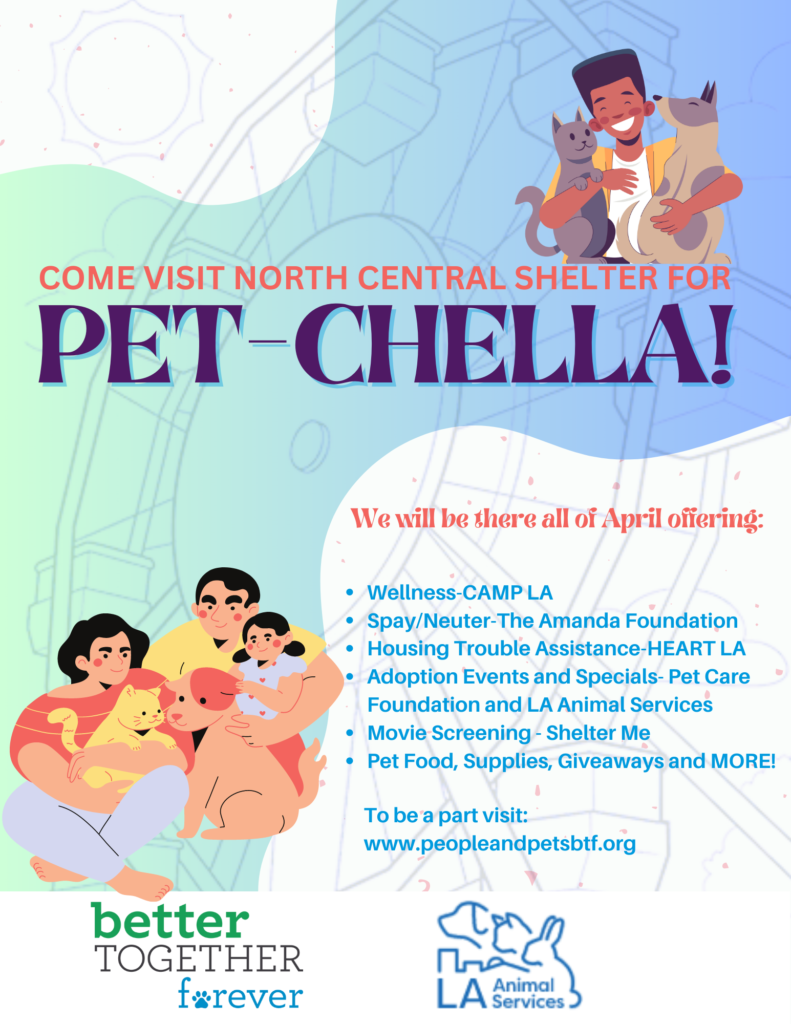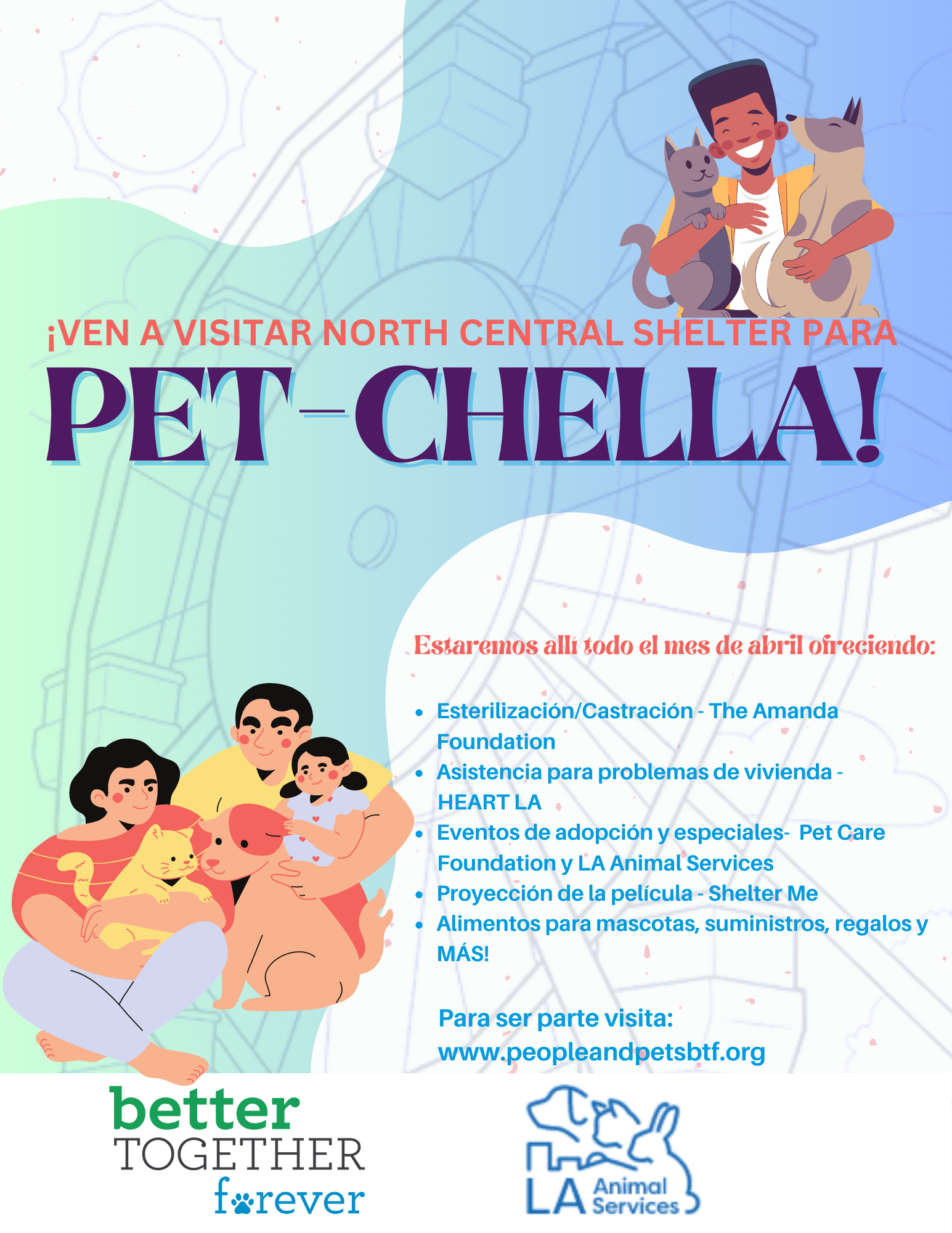 Los Angeles, CA for release March 31, 2023–betterTogether Forever today announced the new event, Pet-Chella, starting April 1 – 30 at the North Central Animal Shelter. For the entire month of April TEN organizations will be offering activities, events, and programs for the community to participate in. Organizations including HEART LA, Community Animal Medicine Project (CAMP LA), The Amanda Foundation and Pilgrim School among others, will provide landlord tenant issue guidance, a vaccination clinic, spay and neuter, reading to the animals, and much more.
Pet-Chella is part of the national Open Arms Challenge, a partnership of 23 animal well-being organizations, providing a pool of $420,000 in grant opportunities to support inclusivity and assist those that are helping communities by keeping pets and people together.
For the full Press Release click here.
Bring your friends, family, neighbors and colleagues, to see all there is to offer! See all the events on our calendar here.
Special Events
April 6 & 20 – Housing Assistance
April 8 & 9 – Woofies and Meow Meows Adoption Event with giveaways
April 15, 16, 29 & 30 – Special Adoption Days with giveaways
April 15 – Pet food and supply drive
April 23 – Pilgrim School reads to pets.
April 23 – Vaccination clinic
April 24 – Spay/Neuter
April 29 – Free Movie Screening of Shelter Me's Soul Awakened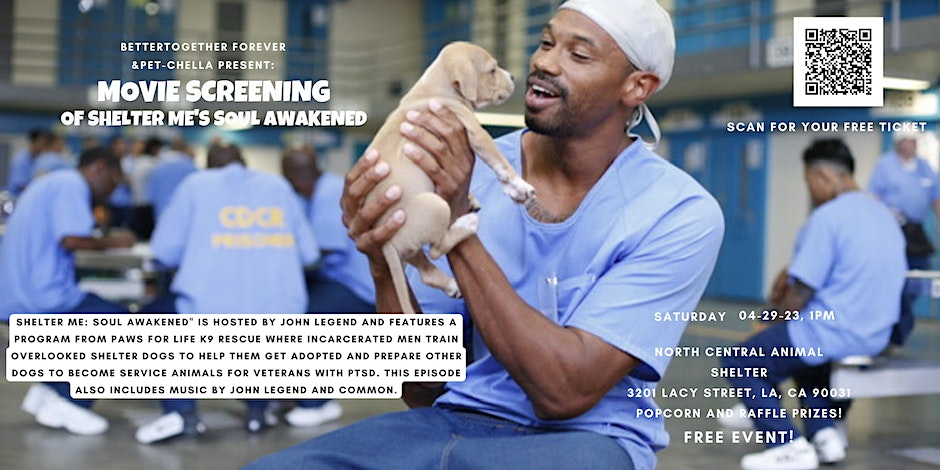 ---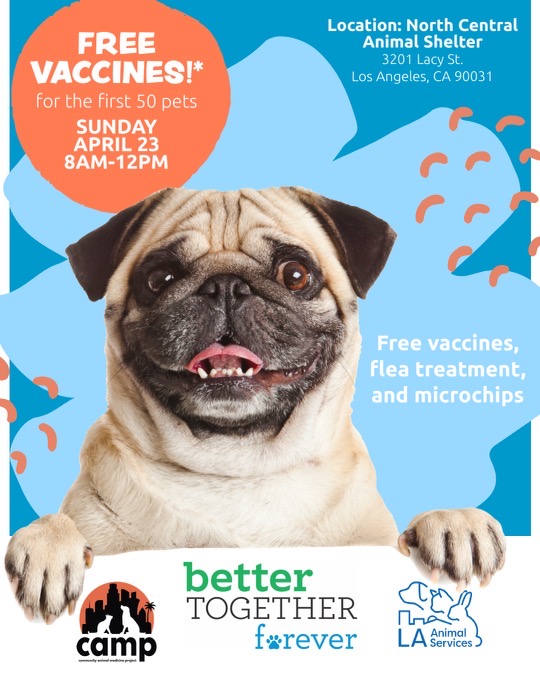 Los Ángeles, CA para su lanzamiento el 31 de marzo de 2023: betterTogether Forever anunció hoy el nuevo evento, Pet-Chella, que comenzará del 1 al 30 de abril en el North Central Animal Shelter. Durante todo el mes de abril, DIEZ organizaciones ofrecerán actividades, eventos y programas para que participe la comunidad. Organizaciones incluyendo HEART LA, Community Animal Medicine Project (CAMP LA), The Amanda Foundation y Pilgrim School, entre otras, proporcionarán orientación sobre problemas para inquilinos, una clínica de vacunación, esterilización, leyendo cuentos a los animales y mucho más.
Pet-Chella es parte del Open Arms Challenge nacional, una asociación de 23 organizaciones bienestar para animales, que brinda un fondo de $420,000 en oportunidades de subvenciones para apoyar la inclusión y ayudar a quienes ayudan a las comunidades a mantener unidas a las mascotas y las personas.
Para ver el comunicado de prensa completo, haga clic aquí.
¡Traiga a sus amigos, familiares, vecinos y colegas para ver todo lo que hay para ofrecer! Consulta todos los eventos de nuestro calendario aquí.
Eventos especiales
Abril 6 & 20 – Asistencia para la vivienda
Abril 8 & 9 – Woofies y Meow Meows Evento de adopción con obsequios
Abril 15, 16, 29 & 30 – Días especiales de adopción con obsequios
Abril 15 – Colecta de alimentos y suministros para mascotas
Abril 23 – Pilgrim School lee a las mascotas.
Abril 23 – clínica de vacunación
Abril 24 – esterilizar/castrar
Abril 29 – Proyección de películas